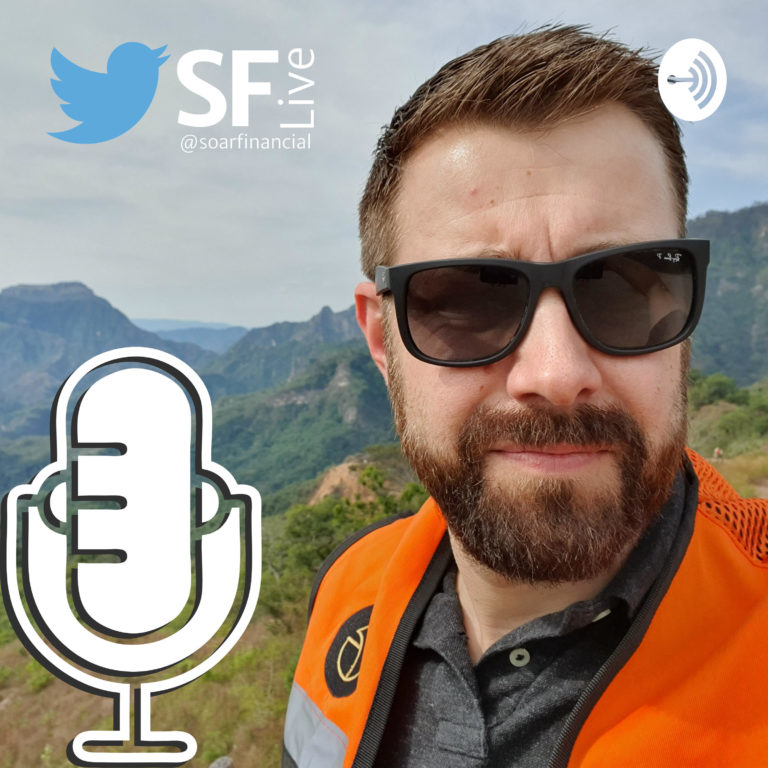 SF Live
Not just another mining investing podcast. || Live and interactive – originally live-streamed on Youtube.com/soarfinancial || We catch up with company CEOs, opinion leaders, and actual mining experts on a regular basis so that you can make better decisions, but also know what is up!
Silver: Best Drill Hole Contains … GOLD
Silver: The best drill hole to date includes visible gold. CEO shares his interpretation.
👉Watch next: SILVER Rocket Fuel with Lawrence Lepard https://youtu.be/PDRWZHiERbA
GR Silver Mining CEO Eric Zaunscherb explains todays drill results. And how turning the drill 90 degrees helps them understand the project better. The set of results also included the best hole drilled to date at San Marcial.
Guest: Eric Zaunscherb, CEO
Company: GR Silver Mining Ltd. (TSX.v: GRSL)
#SILVER #MEXICO #investing

News Release:
GR Silver Drills Additional Wide High-grade Ag Mineralization at San Marcial SE Area 83.5 m at 215 g/t Ag, including 0.8 m at 2,618 g/t Ag
https://grsilvermining.com/wp-content/uploads/2022/11/GRSL.NewsRelease.21NOV22.final_.pdf
Save the Date
DEUTSCHE GOLDMESSE
May 5 & 6 in Frankfurt, Germany
www.deutschegoldmesse.com
More infos coming soon.
Tags:
SILVER, silver price, silver price analysis, silver investing, silver stocks, silver mining, silver in mexico, silver mining, silver, gr silver, gr silver mining, sf live, soar financial, kai hoffmann, penny stocks, precious metals, precious metals stocks, precious metal investing, ceo interview, drill news
MAKE SURE TO SUBSCRIBE TO OUR CHANNEL & HIT THE ALERT BUTTON
Also, follow us on http://www.twitter.com/soarfinancial – make sure to follow us & click on the bell icon!
►► Follow Us! ◄◄
Twitter:http://twitter.com/soarfinancial
Instagram: https://www.instagram.com/soarfinancial/
Facebook: https://www.facebook.com/soarfinancial/
Website: http://www.soarfinancial.com/
SF Live is a new format by Soar Financial Partners. The goal is to give short company updates and more importantly get investors engaged directly with the companies.
Intro Music: "Summer" by Bensound.com
**Disclaimer:**
GR Silver Mining Corp. is a paying client of Soar Financial Partners. We own shares and options in the company.
Unless specifically disclosed, all information available on Soar Financial and its affiliates or partners should be considered as non-commercial in nature. None of the content produced by Soar Financial should be considered an endorsement, offer or recommendation to buy or sell securities. Soar Financial is not registered with any financial or securities regulatory authority in Canada, the US, Europe, or the UK, and does not provide, nor claim to provide, investment advice or recommendations to any consumer of the content that Soar Financial produces and publicizes. Always do your own due diligence and/or consult a qualified legal, tax, or investment professional if personal advice is deemed necessary.
Soar Financial and its related companies (including its directors, employees, and representatives) or a connected person may hold equity positions in securities detailed in communications. When this occurs a disclosure will be made. Disclosures on social media will be made using the hashtag #coi (short for conflict of interest).
Soar Financial, its affiliates, and their respective directors, officers, employees, or agents expressly disclaim any liability for losses or damages, whether direct, indirect, special, or consequential, or other consequences, howsoever caused, arising out of any use or reproduction of this site or any decision made or action taken in reliance upon the produced content of Soar Financial, whether authorized or not. By accessing Soar Financial's content, each consumer of Soar Financial content releases Soar Financial, its affiliates, and their respective officers, directors, agents, and employees from all claims and proceedings for such losses, damages, or consequences.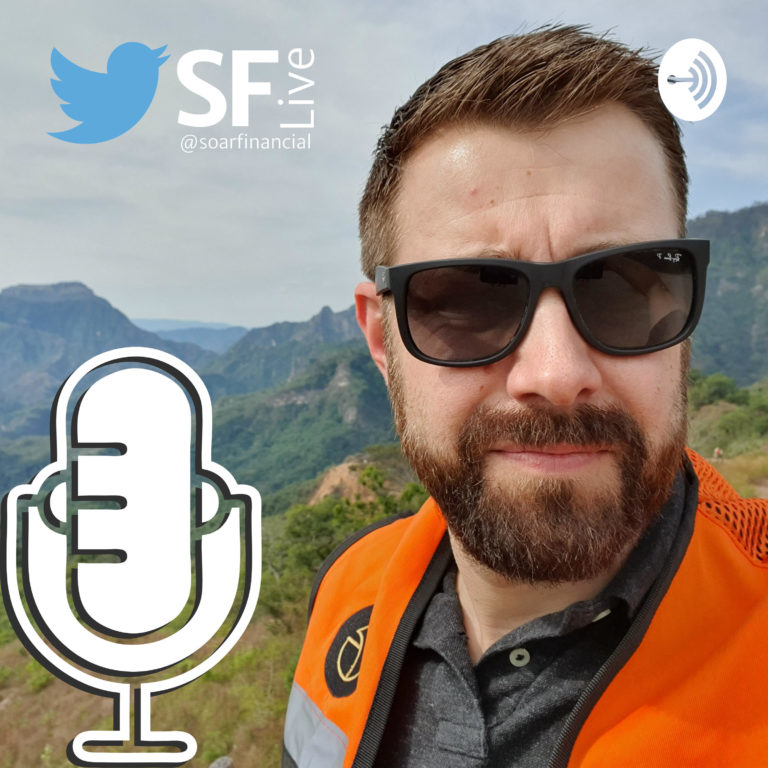 Search Results placeholder